At Shipp's Electrical, we only install high quality products and are qualified to install from start to finish including connection to the grid. We understand that you want your install to be professional, installed in a timely manner, using top quality material by accredited installers. After the install is complete, after sales service and support is there for you to meet any needs that may arise. All materials we use are covered by warranty and are approved by the Clean Energy Council. That's why we source our materials and parts from some of the best companies in the solar business.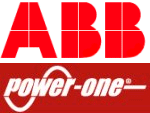 Our warranties include
Inverter warranty 5 years

25 year performance warranty on your panels (guarantee to perform a minimum of 80% of its maximum output within the first 25 years)

We pride ourselves on offering exceptional after sales support.